Go from seeing to understanding your Dossier with the power of Arria NLG
Discover how to deepen insights into your financial information, turning it into strategic intelligence by leveraging Arria's add-in on your MicroStrategy dossier.
This session is hosted by Arria NLG, the global leader in Natural Language Generation.
Want to know more about how Arria empowers MicroStrategy?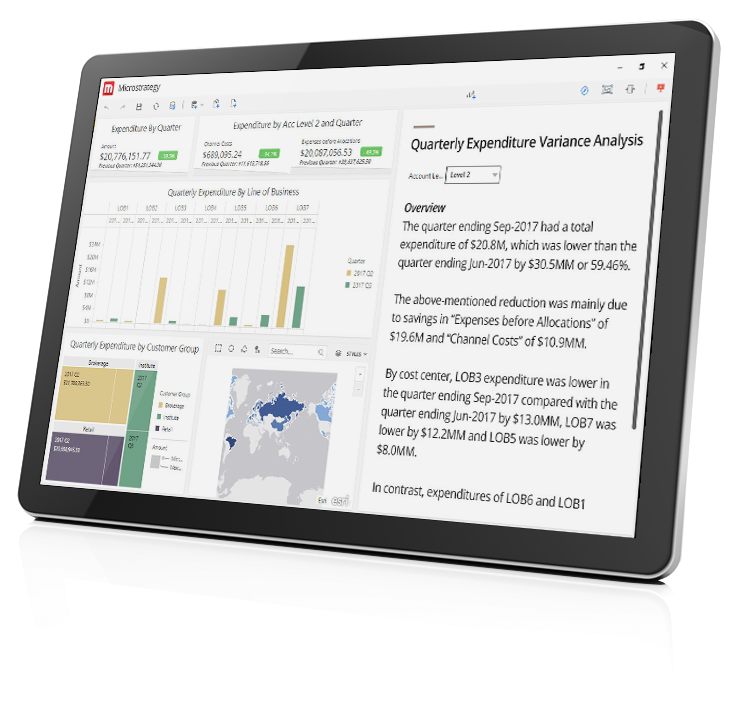 Empowering Faster Decisions
Insights are instantly discovered, analyzed and communicated in natural language and in real-time — resulting in instant data understanding.
No Interpretation Necessary
Create BI dossiers that are simpler and faster to interpret so your viewers never have to try and distill your data's story from your graphs, charts and tables.

"With Arria, MicroStrategy users can quickly and easily generate highly customizable narratives"

— Zachary Rea, Director Sales Engineering, MEA at MicroStrategy